About Us
The Artemis Group is a boutique design studio specializing in Internet software development and award-winning web site design. Since 1994, we have been serving clients nationwide. Our client base ranges from small business start-ups to the largest healthcare provider in Pennsylvania. Our web site development team combines award-winning graphic designers, experienced programmers, and Internet marketers to help your web site become an effective and useful communication tool for your business.
We understand that each industry has its own unique language, needs and challenges — we will help you communicate your services and products to your targeted audience. We deliver measurable results that will make your bottom line very happy. Establishing and maintaining a niche in your market means the difference between success and failure…let's get busy!
We pride ourselves on meeting every deadline…even when we run out of coffee! We appreciate you stopping by.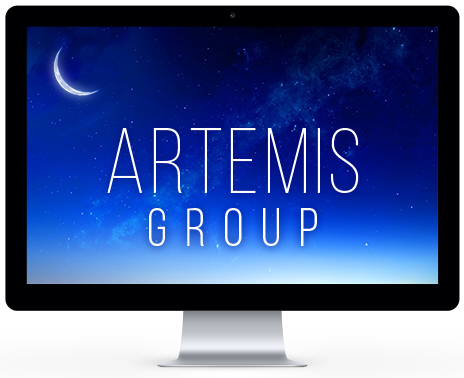 Your team always makes everything so easy for us to just run our business and not worry about our web presence, thank you!
R.H., Los Angeles, CA

I had no idea how a new and amazing logo could change EVERYTHING for our business. Thank you!
C.S., State College, PA

The responsive email newsletters Artemis created for us really improved the quality and open-rates of our email campaigns.
A.D., Chicago, IL

We always just send it to Artemis, they always make everything look and function at its best!
J.C., Sacramento, CA

For 18 years, we've trusted our web and Internet services to Artemis.
A.M., Altoona, PA

The quick turn around on web site updates really helps our bottom line, you're the best!
L.V., New York, NY
Our Work
Here are just a few samples from our vast portfolio. Click on a piece for details, and click on More Artemis Work for additional examples.
Designer's Denn
Admin
2020-04-25T12:13:11-04:00
A Beautiful Voice
Admin
2020-04-25T12:07:09-04:00
Steven Fishbaine, DDS
Admin
2019-12-26T13:02:10-05:00
Centre Region Pet Care
Admin
2019-10-11T12:49:22-04:00
Good Day Cafe Web Site
Lisa Cohen
2018-12-21T15:46:15-05:00
Gemini Auto Repair
Lisa Cohen
2018-11-11T11:14:40-05:00
The D-Stress Station
Admin
2018-08-04T13:40:23-04:00
No Kidding, Me Too!
Admin
2018-08-03T15:41:59-04:00